About
At New Covenant United Methodist Church, our goal is to partner with families, congregation and community to raise up a generation of deeply committed Disciples of Christ. Our hope is to draw us all closer in our journey to become the hands, feet, and voice of Jesus. We believe in surrounding our children in a loving and caring community where all can be nurtured in a Christ-centered church. We offer mid-week programming, Sunday morning worship, summer camps, and community events for all ages. Scroll down to see what is happening in Summerhill Family Ministry!
Keep scrolling for Summer activities!
Weekly Programs
Check-in: Children's Room
Orchard Worship: 10:45 service. Orchard Worship is for kids, pre-K through fifth grade. At Orchard Worship, kids grow in their relationship with Jesus! Prayer, praise, and worship all tie into a weekly Bible passage. Creative lessons and crafts keep kids engaged. Children will learn that they can trust God — no matter what! Parents are encouraged to attend the 10:45 Blended Worship service in the Christian Life Center.
Nursery Care: Nursery Care is available for children in pre-k and younger during the 9:15 Worship Services. We also offer special-needs rooms, as well as crying rooms.
The Youth Ministry of New Covenant United Methodist Church serves grades sixth through twelfth in an energetic environment with a foundation for an authentic relationship with God. Our Youth Ministry is committed to helping our young people experience the love of Christ and to share that love with others.
Youth Group gives young people the opportunity to discover and use their talents in the following ways: community service and outreach, missions, and more. The youth group at New Covenant encourages students to grow in their discipleship and to form healthy relationships with others based on scripture. This ministry also participates in various off-campus trips, fellowship activities, fundraising events, and more.
Youth group meets on Sundays from 6–8 p.m.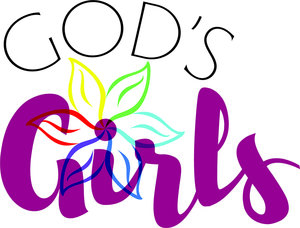 This ministry aims to connect teenage girls to Jesus Christ while also strengthening their connections with one another. Relationships are essential to building and sustaining a strong ministry. Through God's Girls, the teens have opportunities to discuss, interact, and reflect with each other about what purpose God has for them, and learn to see their true beauty through God's eyes.
Date & Time
Thursdays, throughout the school year from 3:00-5:30 p.m.
Cost
$35 a month. This monthly costs covers all costs including licensing for the show, costuming, and set production.
Transportation
New Covenant offers bus transportation between the Villages Early Childhood Center, The Villages Primary Center, The Villages Intermediate Center, The Villages 4th and 5th Grade Center, and The Villages Middle School.
Each summer New Covenant's Youth Ministry takes two mission trips- One for high school and another for middle school. Summer mission projects provide opportunities for the youth to serve others by being the hands, feet, and voice of Jesus, while also strengthening their personal relationship with him. The locations for each mission trip vary from year to year; however, the relationships made and the spiritual growth experienced is always impactful.
Confirmation is a spiritual journey which gives young people the opportunity to affirm or to reaffirm their faith in God. This process takes place every Spring and consists of a series of classes, along with a retreat, focused on Methodist theology. Once confirmed in the United Methodist Church, your youth then becomes a member of New Covenant United Methodist Church.
For more information or if you have questions click below to contact our Family Minister, Kayla DeSimone.