New Covenant takes seriously Christ's mandate to love, serve, and bear one another's burdens. Therefore, our Congregational Care Ministries are a lifeline of caring, encouragement, comfort, and support both to our congregation and to our surrounding community. Below are the ministry programs offered at New Covenant.

Alzheimer's Care Giver Support Group
The Alzheimer's Family Organization offers support services and educational programs to caregivers and families of those with Alzheimer's disease and other forms of dementia. Respite Care for 'Loved Ones' is provided by trained volunteers who engage the folks in various fun and educational activities while Caregivers are in session. Alzheimer's is at our Summerhill Campus.
Our Alzheimer's ministry is well attended. If you are considering bringing a loved one to the respite program, please call the Care Department at 352-750-4529 to be placed on a waiting list.
Our GriefShare program begins with an all-new edition of videos and workbooks. This program features biblical, Christ-centered teaching that focuses on grief topics associated with the death of a loved one. With GriefShare, you'll learn how to go through a healthy season of grieving, then begin transitioning to emotional and spiritual wholeness. We offer two sessions a year, the first starting in January and then the next in September; both sessions run thirteen weeks.
For more information call the Congregational Care office at (352) 750-4529.
Congregational Care Ministries has noticed a tremendous need for grief support during the gaps between GriefShare sessions, so we are offering Beyond the Broken Heart. This study provides an opportunity to keep connected with others while you heal and process the stages of grief. It starts in June and runs eight-weeks.
For more information call the Congregational Care office at (352) 750-4529.
CCM (Congregational Care Ministers)
Congregational Care ministers are available to walk beside you in your time of need. These volunteers have been trained and commissioned to provide care for you in a variety of ways. Whether you need a hospital visit, or you or a loved one are in a care facility, or unable for a period of time to leave your home… they are ready to serve.
If you have a need, or are interested in becoming a congregational care minister, please contact that Care office at (352) 750-4529.
What you do today can improve all your tomorrows!
Congregational Health offers monthly speakers talking about a variety of subjects. Some of the previous topics have included Alzheimer's research, aging skin, and early diagnostics for cancer. No registration required, this is an open and free gift to the community, it takes place at our Summerhill Campus.
Congregational Health also offers yoga at both campuses:
Summerhill: Wednesdays, Intermediate from 4 to 5. Beginners from 5 to 6.
Lake Deaton: Mondays, Intermediate from 4 to 5. Beginners from 5 to 6.
We also participate in Running of the Squares. Join the New Covenant team today! Our Congregational Health team also organizes healthy, fun bike rides.
For more information on Congregational Health contact Karen Hughes below.
A Biblically-based support for parents and grandparents of children who struggle with various paths of destruction and pain. These paths may include addiction, mental illness, incarceration, estrangement and more. We have group meetings every Thursday from 2–3:30 p.m at the Summerhill Campus.
For more information contact the Congregational Care office at (352) 750-4529.
Hospital/Facilities Visits: Pastoral and lay minister visits are made to hospitals, skilled nursing facilities, and rehab centers. If you know of anyone in one of our local area facilities, please call the Care office at (352) 750-4529 so we may arrange a visitation.
Home Communion: We offer Communion to those in our faith community who are limited in their ability to leave their homes, reside in assisted-living facilities, or during a hospitalization or stay in a rehabilitation facility if desired. Please let us know if you would like to receive Communion, or if you know someone that would appreciate Home Communion. We deliver Home Communion on the first Sunday of each month. To request Home Communion click here.
Toby's Encouragers: individuals visit residents of assisted living facilities and rehab centers in our area, they visit the same person weekly or monthly. This facilitates the ability to establish an on-going relationship. For more information contact Carolyn Merryman below.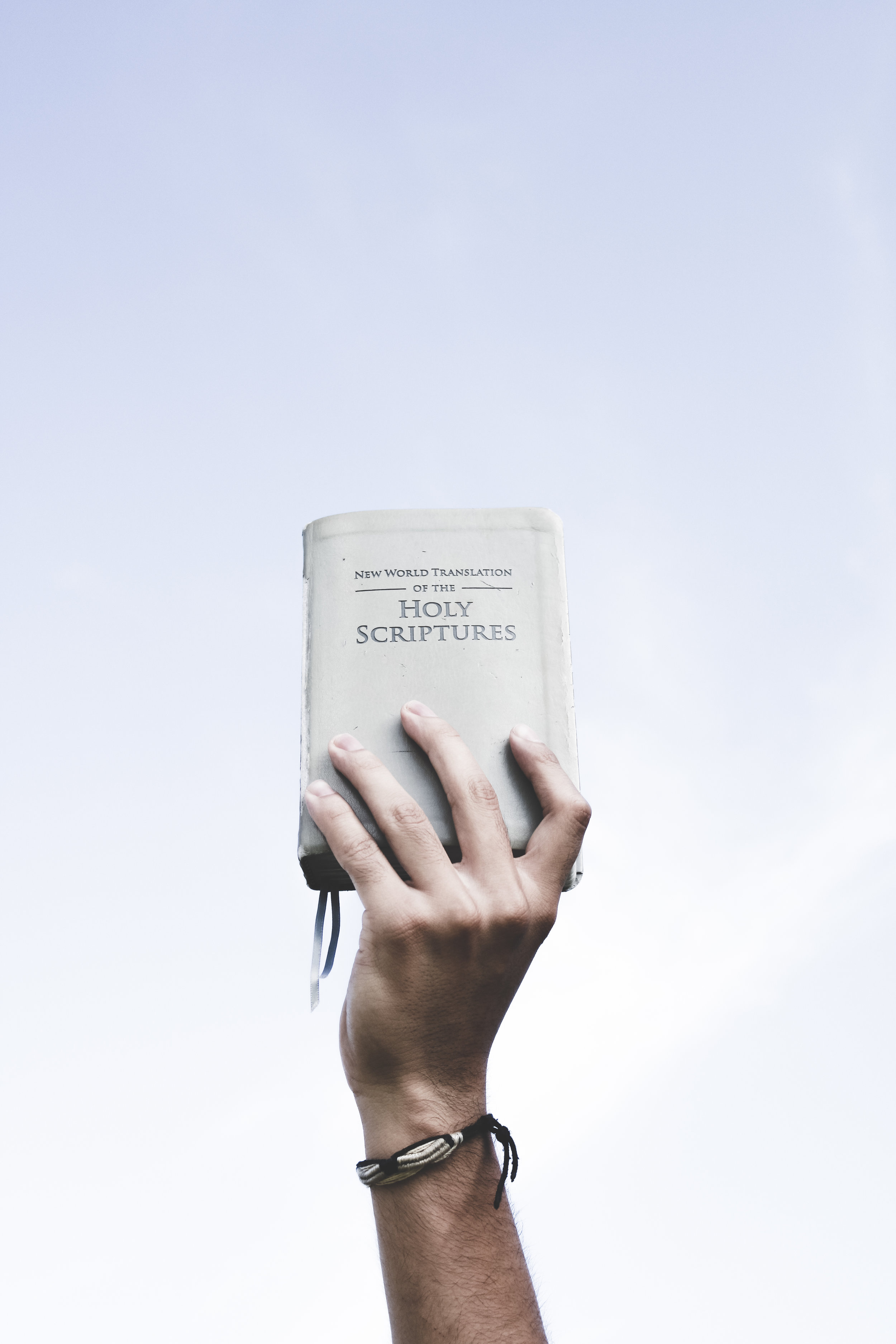 Praying Together: meets Wednesday at 3:15 p.m. at the Summerhill Campus. Each week, a faithful gathering of people prays over the prayer cards and concerns of our congregation. They also pray for our church and our world.
To fill out a Prayer Request online, click here.
Prayers & Squares: quilts are being made by a dedicated group in our church who envision the quilts being a special gift of love for sick babies, for cancer and AIDS patients, for adults and children facing surgery, or people facing difficult family situations — for many different reasons — but each for someone in special need of prayer.
To fill out a Quilt Request online at Summerhill, click here.
To fill out a Quilt Request online at Lake Deaton, click here.
Precious Pillows: a ministry making pillowcases for pillows distributed to children in need throughout our tri-county area, including homeless and foster children. Your willing hands are needed to help cut, stuff, and/or sew. We meet at the Summerhill Campus. For more information, contact Pat McLaughlin below.
Happy Hands: our Prayer Shawl Ministry meets each Wednesday from 11 a.m.–12:30 p.m. at the Summerhill Campus. If you are interested in helping, join us any time. If you are able to help, please drop off your donations in the Congregational Care Department. What started as skeins of colorful thread has become an intertwined wrap of prayers to cover shoulders that need divine love, peace, and hugging your heart telling you that God loves, God understands, God is with you. For more information contact Anna Sivak below.
Angels and Amigos volunteers provide transportation on a regular or occasional basis to medical appointments within The Villages. These expressions of assistance reach out to those home-bound, hospitalized, in rehabilitation, or residing in assisted living or nursing homes to keep them connected to the life of the church.
If you would like to volunteer with this much-needed ministry, please call the Congregational Care office at (352) 750-4529.
We are a ministry designed for our less active brothers and sisters in Christ — those in the "prime" of their lives! Monthly programs include music, a devotional, fitness/exercise, a special learning opportunity each month, and some type of outreach project, lunch concludes the day. Join us the second Thursday of each month from 10 a.m.–12:30 p.m., including a light lunch for $6 (payable at the door). Prime time is at our Summerhill Campus. Click the date to register!
November 14, 2019 (Registration is live October 24, 2019)
December 12, 2019 (Registration is live November 22, 2019)
For more information contact the Congregational Care office at (352) 750-4529.
Stories, Songs, and Sing-a-longs
We travel to retirement centers, assisted living facilities, and nursing homes to interact with residents and share the joy of God's love through inspirational stories, humor, and familiar songs. No musical experience is needed — just a Joy!ful heart.
For more information contact the Congregational Care office at (352) 750-4529.
"Christ Caring for People Through People"
Stephen Ministers provide confidential, one-on-one Christian care to individuals in our congregation and community who are experiencing difficulties in their lives. A Stephen Minister receives 50 hours of training in providing emotional and spiritual care. They listen, care, pray, support and encourage.
As Christians, we are called to share in the joys and sorrows of others. Sharing the joy is usually a lot easier than sharing the sorrow. We may not know how to comfort someone in pain – either physical or emotional. We may not know what to say when facing another's grief. Well, the good news is that we don't have to say anything. We just need to be there. But can we be there for as long as our friend needs us? There is someone who can — that person is a Stephen Minister.
Your Stephen Ministers are trained to listen and not judge, to encourage through their presence and their prayers. If you or someone you know needs a Christian friend to walk with them until they are ready to walk on their own again, please call the Congregational Care office at (352) 750-4529.